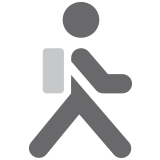 Celebrate Summer Hike
06/21/2021 | 10:00 AM - 12:00 PM
|
Registration Required
Natural History - All Ages Welcome
Join volunteer naturalists to celebrate the coming of summer to the high country! On this easy 1.5 mile hike we will explore the natural history of the area including wildflowers, wildlife, and forest ecology. We will also talk about summer weather patterns and safety in the mountains. All ages are welcome.
Maximum Participants:
30
Registration is required for this activity.
General Info
Larry Colbenson
(303) 678-6214