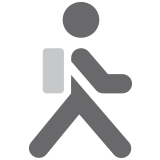 Bears in Our Backyard
06/16/2021 | 05:30 PM - 06:30 PM
Near Louisville |
Registration Required
Natural History - All Ages Welcome
As summer approaches, Boulder County's black bears are busy raising cubs and searching for food to get through summer and to begin preparing for their long winter sleep. Join volunteer naturalists for this presentation to learn about the natural history of our local bruin and how people and bears can share our wild places. All ages are welcome. Steinbaugh Outdoor Pavilion, 824 Front St., Louisville, across the street from the Louisville Public Library.
Maximum Participants:
30
Registration is required for this activity.
General Info
Larry Colbenson
(303) 678-6214