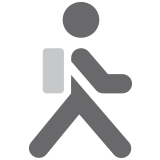 Wild Turkeys!
Saturday, November 11, 2017 | 10:30 AM - 12:00 PM
Near Longmont
Natural History - All Ages Welcome
Wild Turkeys! Saturday November 11, 10:30 a.m.-noon Sandstone Ranch Open Space; the visitor center is located south of Highway 119, one mile east of Weld County Road 1. Take the east entrance to Sandstone Ranch, turning south on Sandstone Drive. Follow the signs to the upper parking lot. How fast can a turkey run? Do they fly? Did you know that wild turkeys can be found all over the Front Range, including Sandstone Ranch? Come learn all about wild turkeys at this program which includes hands-on crafts and play. Suitable for families and kids of all ages. ($2/person or $5/family donation suggested at program)
Sign Up for Updates
Registration is not required for this activity.
General Info
Larry Colbenson
(303) 678-6214