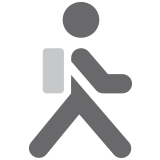 Seeing Ourselves Through the Eyes of Nature
Saturday, September 9, 2017 | 09:30 AM - 12:00 PM
Near Boulder |
Registration Required
Natural History - Adult Programs
Seeing Ourselves Through The Eyes of Nature Saturday September 9, 9:30 a.m.-noon Meeting Location will be provided to registered participants Join Volunteer Naturalist Linda Weber for a contemplative walk in nature. You will be given ways to slow down, focus inward, and allow yourself to be mirrored by wild, more-than-human nature. Using your senses you will experience nature's rhythms and learn more about the ways of earth and sky. Wear comfortable clothing and bring a notebook and pen. For ages 16 and up.
Minimum Participants:
5
Maximum Participants:
15
Registration Required
Registration is required for this activity.
General Info
Larry Colbenson
(303) 678-6214