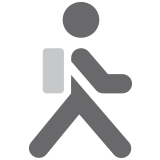 Oh Deer, Elk and Moose!
Saturday, October 7, 2017 | 09:00 AM - 12:00 PM
Caribou Ranch
Natural History - All Ages Welcome
Oh Deer, Elk and Moose! Saturday October 7, 9 a.m.-noon Caribou Ranch Open Space; 2 miles north of Nederland on County Road 126; meet at parking lot kiosk Join volunteer naturalists for a moderate three-mile hike in the high country to learn about the natural history, behavior, and ecology of the three members of the deer family that call Caribou Ranch home – mule deer, American elk, and moose. We'll also look for signs of wildlife along the trail.
Sign Up for Updates
Registration is not required for this activity.
General Info
Larry Colbenson
(303) 678-6214